All-Inclusive BaeCation Focused On You!
Couples who have strong relationships will tell you about the importance of getting away to enjoy alone time together. Every relationship, especially romantic ones, require ongoing work. A Couple's retreat is one way to step away from your busy lives and be purposeful about spending quality time together and sharing experiences that are specifically for strengthening your bond
Sandals Barbados and Sandals Royal Barbados
Thursday AUGUST 3, 2023 – Thursday AUGUST 10, 2023 (select any 6 days 5 nights during these dates)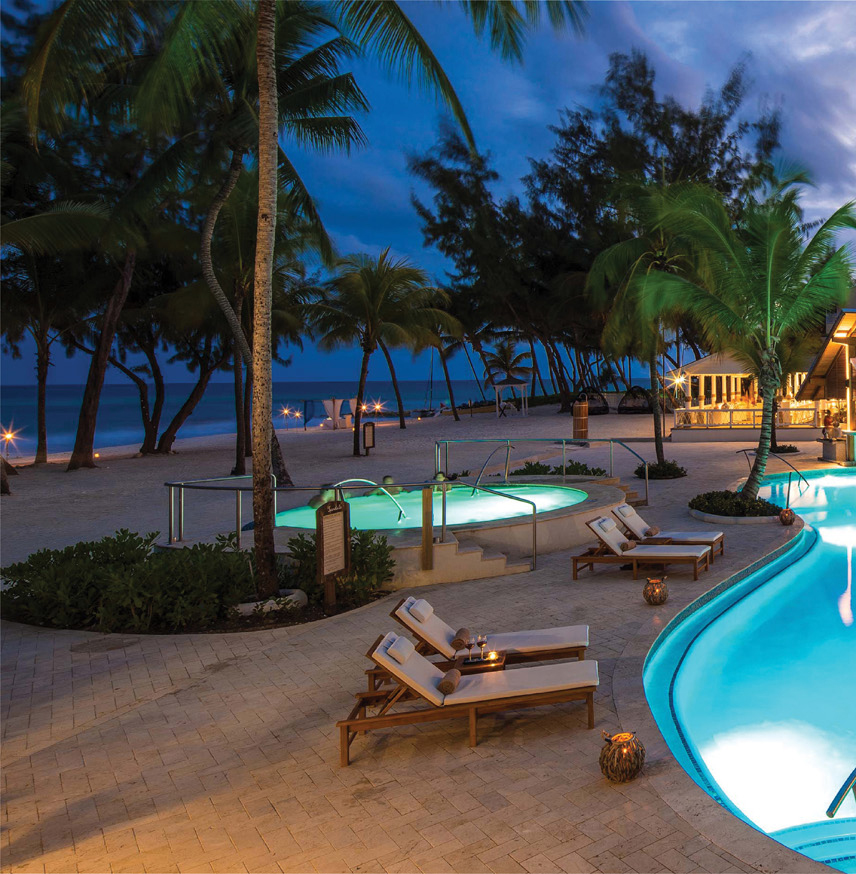 What's included?
6 days 5 nights – All inclusive luxury accommodations at Sandals Barbados & Sandals Royal Barbados (Stay at 1 play at 2) You choose your stay! 24 hour Unlimited meals, snacks and premium alcohol beverages. Daily and nightly entertainment, non motorized water sports including diving and fun pool activities. Resorts are adjacent.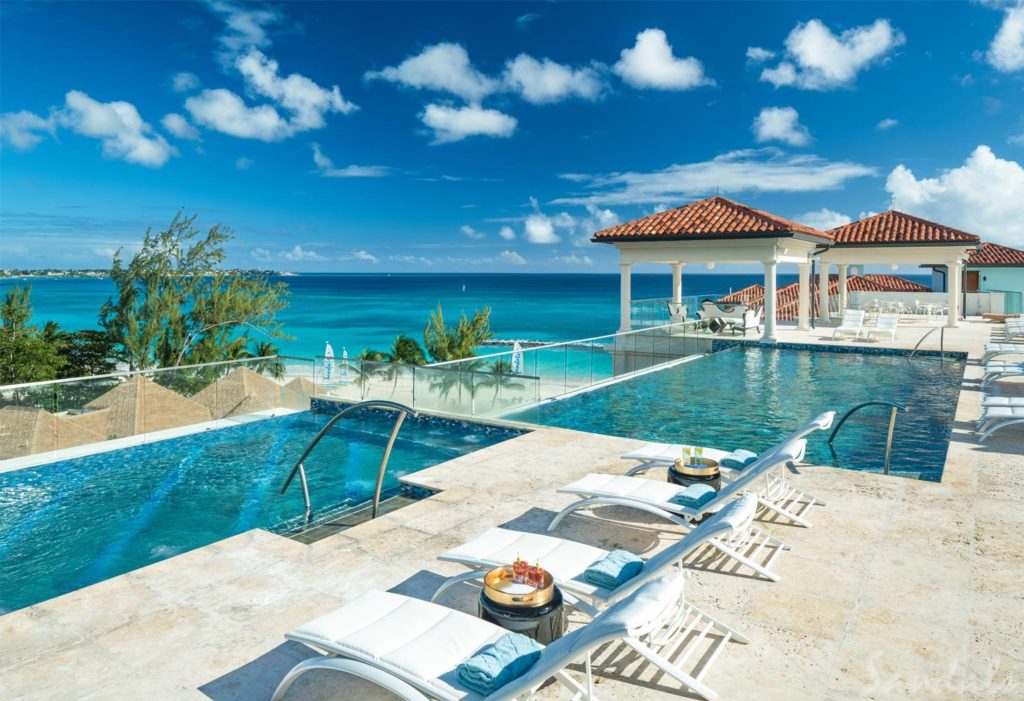 All inclusive package also includes:
Largest Glass-fronted Infinity Pool in the Eastern Caribbean.
Sandals' first RoofTop restaurant
Cantilever Roof Top Bar, Roof Top Pool & Roof Top Whirlpool overlooking the Ocean.
Lovers Lane Bowling Alley
Gentlemen's Only Barbershop "The Clip Yard" – the first at Sandals and Beaches resorts
Stay at One, Play at Two exchange privileges with the adjacent Sandals Barbados, giving access to eleven (11) additional dining options.
15 minutes transfer time from Grantley Adams International Airport.
Select Suite categories offer Rolls Royce transfers.
This experience is exclusively for Couples Only to focus on rejuvenating your relationship while luxuriating in 6 days and 5 nights of an unforgettable romantic getaway in paradise.
NV Adventure Couples group activities include: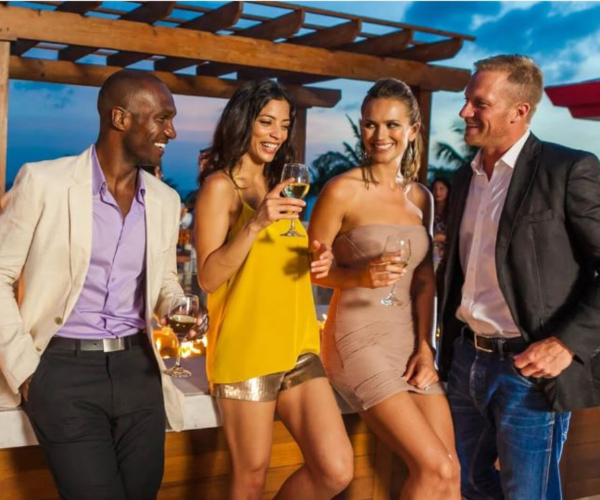 ***Must Book with NV Adventure Travel Services to be included in the Group Activities***
**Optional Event **
The Crop Over summer festival is Barbados' most popular and colorful festival. Immerse yourself in the culture!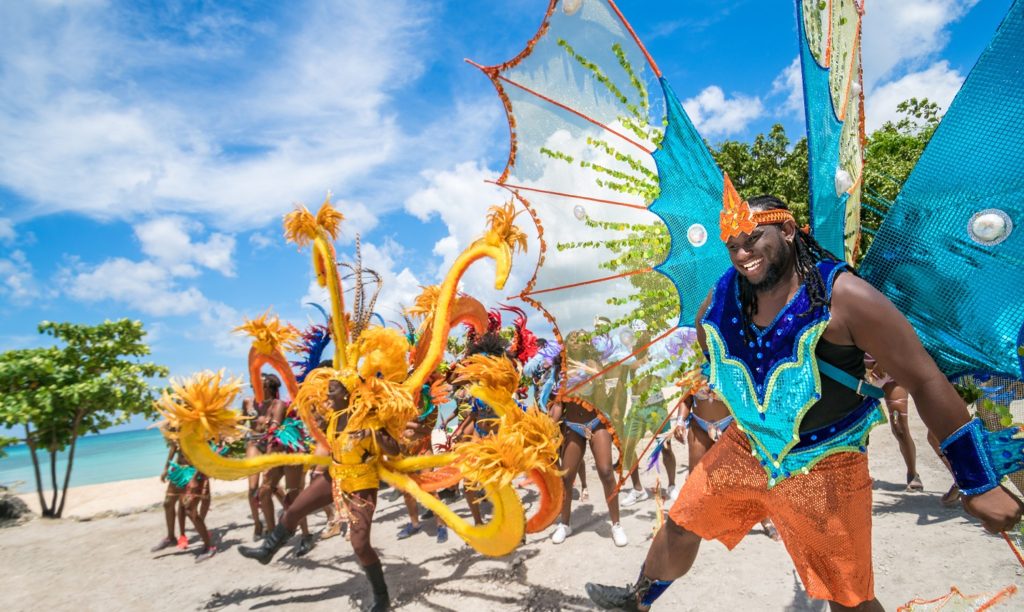 **Optional Event **
Experience Barbados like a local…We will get up close and personal with the locals at the infamous Oistins Fish Fry.
An authentic Barbadian experience; Oistins is a fishing village by day and a lively hub of local culture on Friday nights when it transforms to an open air fish fry. Friday night is where you will find the locals and tourists getting together to enjoy vintage music, great seafood and thirst quenching brews.
* Transportation from Sandals Resort to Oistins Fish Fry: approximately $25 per couple round trip.
All couples are encouraged to JOIN US!
All ages, backgrounds, married, engaged or dating!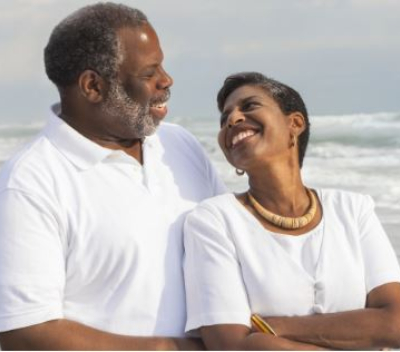 All-Inclusive Accommodations
Sandals Barbados $3310 DL – Caribbean Deluxe
$3795 OBT – Beachfront Club Level Suite w/ Balcony Tranquility Soaking Tub
Sandals Royal Barbados $3348 SSLB – South Seas Crystal Lagoon Club Level Barbados Suite with Balcony Tranquility Soaking Tub
$4410 OSLB – Royal Seaside Oceanview Crystal Lagoon Club Level Barbados Suite w/ Balcony Tranquility Soaking Tub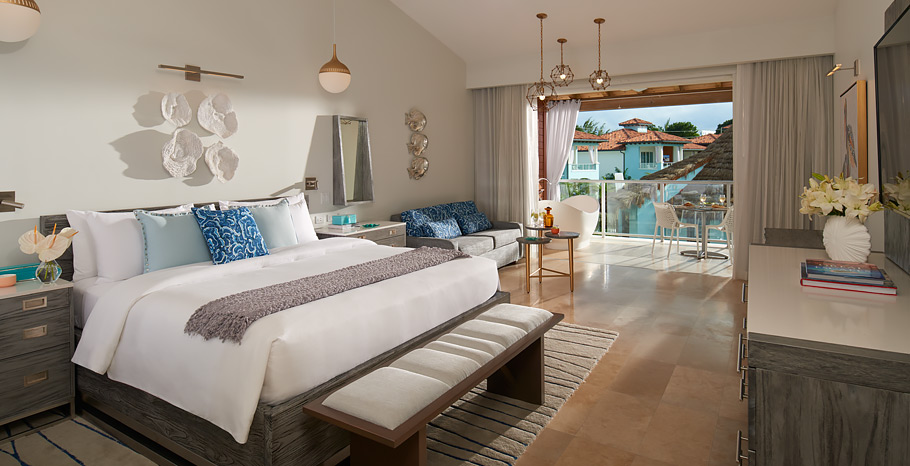 Room availability, room categories, price and offers are subject to change until a deposit is made. Upgraded room categories and additional nights can be added to your stay. Shorter stays are available as well. Resorts are adjacent. Rates are per couple. Let me know if you want to upgrade to a different room category.
Celebrating a Wedding Anniversary? Let's talk about how you can qualify for a FREE night during your stay! (8 day 7 night stay required Aug 3rd – Aug 10th, in a club level or higher room. $4404 SSLB or $5891 in OSLB Royal Barbados minus 1 FREE Night)
Optional Luxury services
Payment Plans
Low Deposits and Payment Plan options: The deposit to reserve this LUXURY All INCLUSIVE RETREAT is now ONLY $50.00 per person and is due at time of booking.
The second deposit of $150.00 per person will be auto-charged to your credit card 21 days after initial deposit.
Final balance due by June 20, 2023
Airfare and travel protection are available to book with this trip. They are not included but can be added to your package
**Room availability, room categories and offers are subject to change. If rates decrease after booking, the rates can be adjusted to the lower rate, if the room category is available. Free Cancellation with full refund if canceled before 07/02/2023**
How to Book:
Please click below when you are ready to book this fabulous vacation! Upon receipt, I will pull the quote again to ensure no changes. If changes are more than $100 per person, I will contact you before I process the payment.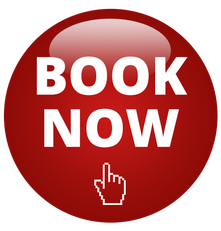 If you have any questions, contact:
Nesha Harrell Johnson of NV Adventure Travel Services
Email: nesha@nvadventure.com
Website: https://nvadventure.com/barbados-couples-trip
For more details about the resorts: Sandals Barbados and Sandals Royal Barbados